Boating has become one of the fastest growing recreational activities among young adults. From jet skiing and windsurfing to cruising in larger power and sailing craft, boating is not just fun — it carries its share of responsibilities.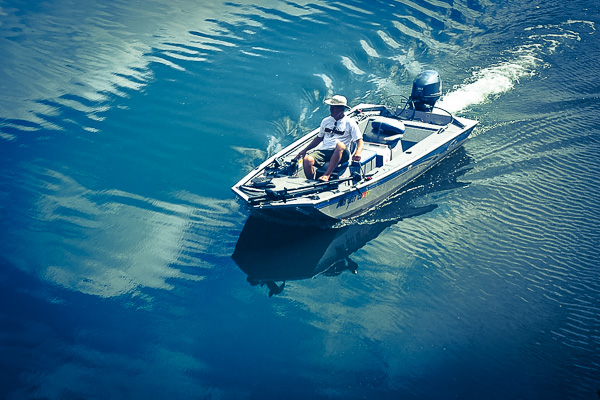 Federal and State Requirements
Federal regulations require the registration of most boats, including personal watercraft or jet skis.
Check your state requirements. Some states require that operators of certain craft be of a minimum age (usually 14 to 16 years), complete a safe boating course and/or obtain an operator's license.
Make sure your craft meets Federal equipment requirements. You must carry:
• A Coast Guard approved personal flotation device (PFD) for each person aboard.
• An efficient sound producing device (whistle or horn).
• Visual distress signals (flares).
• A fire extinguisher.
In addition, consider the following safety items:
• First-aid kit.
• Local chart.
• Signaling mirror.
• Tow line and anchor.
• Sunglasses.
• Sunscreen with UV protection.
• Sneakers, deck shoes or wet boots.
• Wet suit for water colder than 70°F.
• Waterproof watch.
• Boat owner's manual.
Before Leaving Shore
Boat with a friend, never alone. If you are each on separate craft such as jet skis, plan to stay within sight of each other.
Know your craft. Study the owner's manual.
Visually inspect your craft including switches, throttle, steering, cables and fuel line. Sniff for fuel or vapors that can signal danger.
Make sure fluid levels are adequate. Practice the "One-Third Fuel Rule" — one-third to go, one-third to return and one-third in reserve.
Know the load limits. Never carry more weight or passengers than specified in your manual.
Check your safety equipment. Make sure all aboard are wearing the proper gear, including PFDs.
Study the local chart. Know the location of hazards such as rocks, buoys, sandbars and submerged pilings.
Check the weather forecast. Postpone your trip if storm warnings are up.
File a float plan with your parents or friend's parents. Tell them where you're planning to go and when you expect to return.
Instruct Your Crew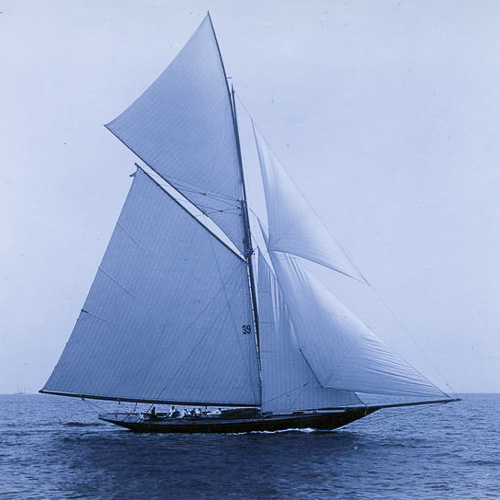 Make sure everyone aboard knows the location of PFDs, fire extinguishers, visual distress signals and other safety equipment.
Instruct a qualified crew member in handling your craft in case you become disabled.
Instruct your crew to watch their steps. Falls are one of the chief causes of accidents.
Never allow a friend who does not meet state licensing requirements to operate your craft.
Fueling Your Craft
Never smoke or allow friends to smoke while fueling.
Shut off the engine and all heating, electronic and electrical equipment. Close all doors, hatches and ports so that gas fumes do not settle in the bilges.
Know the tank capacity. Fill the tank to only 95% capacity to allow space for fuel expansion.
Keep the filling nozzle in contact with the tank to prevent static sparks.
Take portable fuel tanks ashore to be filled.
Wipe up any spilled fuel immediately, and properly discard the cloth or paper towels ashore.
Never start the engine until all traces of fuel vapors are eliminated.
Rules of the Road
Every skipper is required to follow the boating rules of the road. Obey local regulations, including speed limits.
| | |
| --- | --- |
| | Nonpowered craft (including sailboats under sail), commercial vessels and fishing vessels have the right of way over powered craft. |
| | When meeting another boat head on, stay to the right so that the other boat passes to your left. |
| | When crossing paths with another boat, the boat on the right has the right of way. Slow down to let the boat on your right continue its course, then pass behind it. |
| | When passing another boat, the boat being overtaken has the right of way. You may pass on either side, but stay well clear of the other boat. |
Cruise Considerately
Don't operate near swimming areas.
Keep away from marina and port entrances, and areas of heavy boat traffic.
Stay constantly alert for other boats, water skiers, scuba divers and people fishing.
Don't create wakes near other individuals or boats, or near the shore where they can cause damage to beaches and waterfront property.
Boating Emergencies
If the craft overturns, if the engine won't start or if you are injured, stay with the craft until help arrives. Your craft is much larger and more easily seen than you are. Use your whistle or horn or visual distress signal to attract attention.
Overboard Accidents
Drowning is a leading cause of death in boating accidents, with many fatalities resulting from people falling overboard. The following steps should be adapted to your craft.
Don't panic! You won't be able to help anyone if you aren't thinking clearly.
Throw a flotation device alongside (not at) the person in the water.
Keep a lookout. Victims can disappear quickly. At night, have a crew member shine a light on the victim. In the daytime, throw a floating smoke signal in the victim's area if one is available.
Make a sharp turn at slow speed and return to the area. Approach the victim slowly, into the waves and with the wind in your face. Stop the engine several feet away from the victim.
Toss the victim a short line, or extend a paddle or boat hook. Lead the victim to the side or stern.
Your craft will determine the best location to get the victim aboard. If you have a diving platform at the stern, help the victim aboard there. If not, get a swimming or boarding ladder over the stern or side. To avoid capsizing a small craft, have the crew shift their weight to the side opposite the ladder.
If the victim is injured or unconscious and you or a crew member must go into the water to assist, wear your PFD and tether yourself to the craft.
Keep the victim as warm and dry as possible. Treat for hypothermia and seek medical help as soon as possible.
If You're An Overboard Victim
If you capsize but the craft doesn't sink, stay with the craft. Pull yourself up on the hull. Survival time increases if you are able to pull yourself out of the water.
If you're not wearing a PFD but can reach one, put it on. It will keep you afloat, as well as help keep you warm.
Hold your arms tight against the sides of your chest. Raise your thighs to close the groin area. This simple practice helps save body heat and increases predicted survival time by almost 50%.
If others are also overboard, huddle closely together. A 50% increase in predicted survival time can be obtained.
Don't swim to keep warm. Activity such as swimming or treading water can increase your cooling rate by about 35%. By remaining still, you may survive up to 3 hours in 50° water with light clothing and a PFD.
Don't swim to shore. It's twice as far as it looks.
Reporting An Accident
The following accidents must be reported by the owner or operator of the craft to the proper marine law enforcement authority in the state or location in which the accident occurred.
Immediate notification in the event of a death or disappearance.
A formal report must be filed within 48 hours if a person dies, or there are injuries requiring more than first aid.
A formal report must be filed within 10 days for accidents involving more than $500 damage, or resulting in the complete loss of a vessel.
Be prepared to provide the date, time and location of the accident; the name of the person who was injured, died or disappeared; the craft name and/or number; the name(s) and address(es) of the craft owner and operator.
Safe Boating Courses
Sign up with a friend for a safe boating course. Many are free or have a small fee to cover the cost of materials.
Contact your local Coast Guard Auxiliary or U.S. Power Squadron, or call the "Boating Courseline" toll-free at 1-800-336-2628 for a class near you.
In addition, we offer two easy-to-read boating guides filled with safe boating information. Call Cowdell Insurance Agency today for a free copy of "The Safe Boat" and "The Safe Skipper."