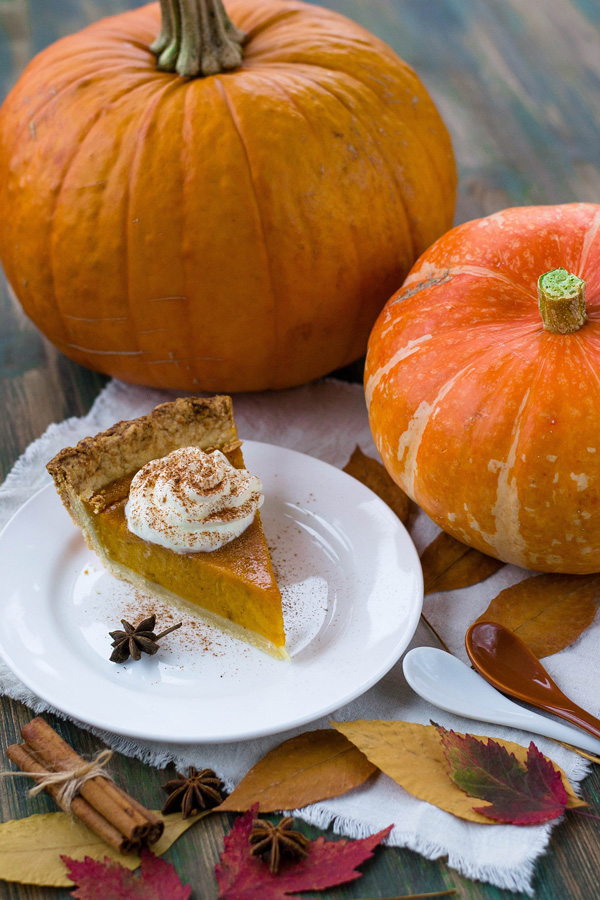 Pumpkin pie is part of our Thanksgiving tradition and these recipes will help if you want something homemade.
Perfect Pumpkin Pie Recipe
"Delicious! This is an easy tip and makes a big difference in taste - in a medium pan over low heat, heat up the canned pumpkin puree, spices, and salt. Heating the pumpkin puree up takes out the "canned" taste of the pumpkin and melds the spices together nicely. Then, pour the mixture out into another bowl, and let it cool a bit before adding the condensed milk and eggs. This little change makes the pumpkin taste much fresher! My family loves this recipe, and I use a ready-made graham cracker crust, so easy and so good!" -- JDC
Visit All Recipes Perfect Pumpkin Pie Recipe (about 1 hour to make)
1 (15 ounce) can of pumpkin
1 (14 ounce) can Sweetened Condensed Milk
2 large eggs
1 teaspoon ground cinnamon
½ teaspoon ground ginger
½ teaspoon ground nutmeg
½ teaspoon salt
1 (9-inch) unbaked pie crust
Perfect Pumpkin Pie Directions
Preheat oven to 425 degrees F.
Whisk pumpkin, sweetened condensed milk, eggs, spices and salt in medium bowl until smooth.
Pour into crust. Bake 15 minutes.
Reduce oven temperature to 350 degrees F and continue baking 35 to 40 minutes or until knife inserted 1 inch from crust comes out clean.
Cool.
Garnish as desired.
Store leftovers covered in refrigerator.
Whipped cream recipe
"So simple and easy to make. Be sure to use a metal bowl. I usually place mine (with the whisk) in the freezer for five or ten minutes before making the cream. Delicious! You'll never buy ready made again!" -- Amy V.