Most household fires start in the kitchen. Unattended cooking and human error account for most fires not mechanical failure of stoves or ovens.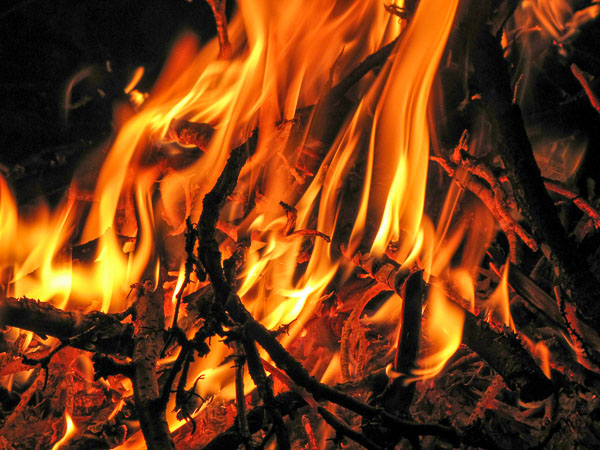 How to handle a kitchen fire
Call 911 immediately.
Smother frying-pan fires by covering with a lid. Then turn off heat with lid in place until the pan cools. Do not try to carry the pan outside.
Other food fires may be extinguished with baking soda. Never use water or flour on cooking fires.
Turn off the heat to smother oven or broiler fires and keep the door shut.
Smart homeowners keep a fire extinguisher in the kitchen and know how to use it. The National Fire Protection Association recommends extinguishers classified 2A:10B:C. Make sure it's UL (Underwriters Laboratories) approved.