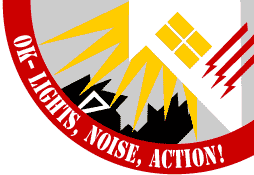 Equip doors with dead-bolt or double-cylinder locks. The popular spring-latch lock is easily opened.
Exterior doors, including the door between attached garage and house, should be solid wood or metal.
If you have a sliding glass door, insert a steel rod or wood dowel in the door channel. For a further step, secure the door with key-operated pins or grips.
Double-hung windows can be inexpensively secured by drilling holes and inserting nails, which can be removed for use. Extra security for windows can be provided with key locks, but these could make it difficult to escape in the event of a fire.
Install lights or floodlights over doorways and garage.
Anchor ground floor window air conditioners to the window frame to prevent their being pushed in.
Protect basement windows by placing bars over the windows, preferably on the inside, or replacing the glass with burglary-resistant glazing.
Consider investing in an alarm. The least expensive type scares off the burglar with a loud noise, and wakes the household and usually close neighbors. For your personal safety, let the burglar go. Then quickly call the police.